7th China Goes Global Conference
Jacobs University, Campus Ring 1, 28759, Bremen, Germany
Event description and contribution
This conference, which includes a peer reviewing process, is open to academicians, researchers and practitioners. During this seventh edition, 75 papers were accepted. In addition, 14 posters and a roundtable of about 5 books published or under publication were presented. The activities took place within a total of 6 parallel sessions as well as one presentation dedicated to various posters. This annual conference was hosted by the Jacobs University, and organized by a committee composed of the following members: Dr. Ilan Alon, Dr. Julian Chang, Dr. Marc Fetscherin, Dr. Christoph Lattemann, Dr. John R. McIntyre and Dr. Wenxian Zhang.
I have contributed to the conference as a member of the Program Committee and I also invite one of the three keynoters, Mr. Nicholas Niggli, Head of Economic, Trade and Finance section for the Embassy of Switzerland in the United Kingdom and former Chairman of the Government Procurement Agreement of the WTO as well as former Counsellor, Deputy Head of WTO Division. I also attended the conference, actively contributed during the questions period and participated to networking activities surrounding the event.
More than 100 people from 17 countries participated in this conference.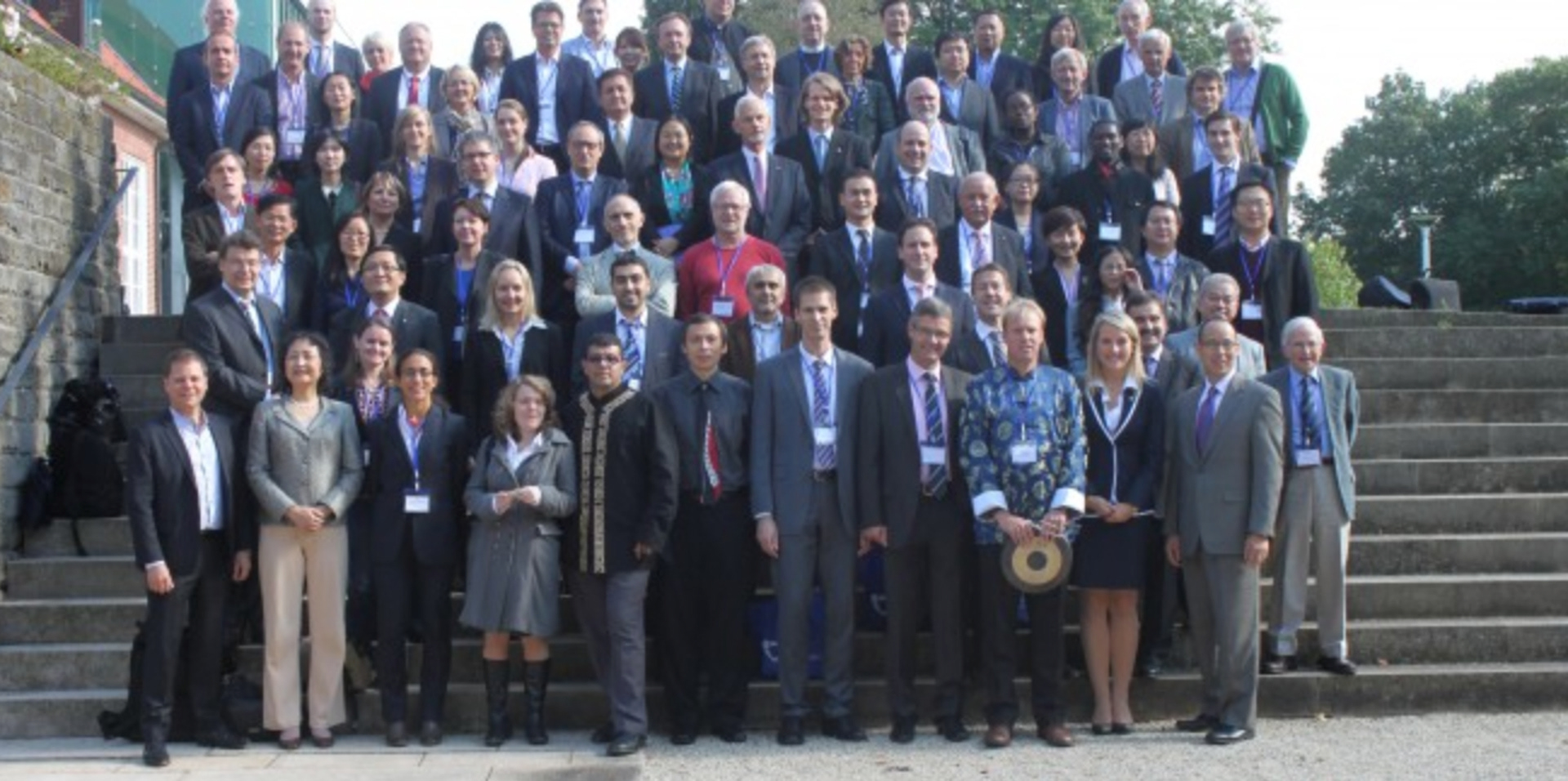 7e China Goes Global Conference
Du 25 au 27 septembre 2013.
Conférence académique.
Jacobs University, Campus Ring 1, 28759, Brème, Allemagne
Description de l'événement et contribution
Cette conférence, comprenant un processus de révision par les pairs, est destinée aux académiciens, aux chercheurs et aux praticiens. Durant cette 7e édition, 75 articles ont été sélectionnés puis présentés. De plus, 10 posters et une table ronde au sujet de 5 livres publiés ou en voix de l'être ont été présentés. L'ensemble des activités a eu lieu dans le cadre de 6 sessions parallèles et une session de présentation de poster. Cette conférence annuelle a été accueillie par le Jacobs University et organisée par un comité constitué des membres suivants : Dr. Ilan Alon, Dr. Julian Chang, Dr. Marc Fetscherin, Dr. Christoph Lattemann, Dr. John R. McIntyre et Dr. Wenxian Zhang.
J'ai contribué à l'organisation de la conférence à titre de membre du comité de programme et j'ai invité un des trois conférenciers d'honneur, soit Mr. Nicholas Niggli, Chef de la section Économie, commerce et finances de la Suisse au Royaume-Unis et ancien président de l'Accord des marchés publics de l'OMC ainsi que conseiller et chef adjoint de la division de l'OMC. J'ai également assisté aux conférences, contribué aux périodes de questions et participé aux activités de réseautage entourant l'événement.
Anglais
Plus de 90 personnes en provenance de 17 pays ont participé à cette conférence.
2013年9月25-27日
学术会议
德国不来梅雅各布大学, Ring 1校区, 28759号
第七届中国走向全球化会议是同行互相评议的学术性会议,主要对专家学者和从业人员开放。本次会议共有75篇被接纳。除此之外,还有14篇海报和5本已出版或正在出版的书籍。会议共有6个平行小组和1个海报组 。该年度会议在德国不莱梅雅各布大学举办,由会议委员会Ilan Alon博士, Julian Chang博士, Marc Fetscherin博士, Christoph Lattemann博士 以及 John R. McIntyre。
Stéphane Coudé裁作为该会议委员会成员出席了本次会议,并邀请了瑞士驻英国领事馆贸易与金融部经济主管以及前WTO政府采购主席Nicholas Niggli先生。除此之外,Stéphane Coudé极参与会议的各项活动。
英语
100位与会代表分别来自17个国家出席了本会议。